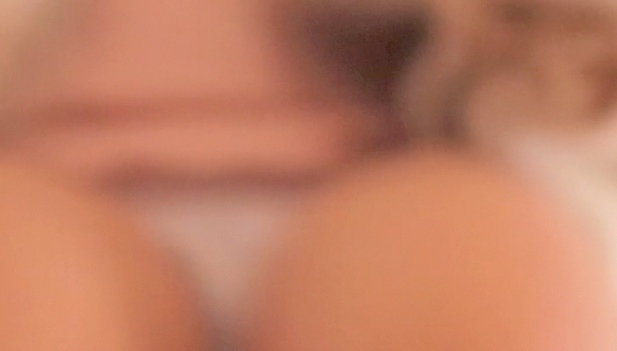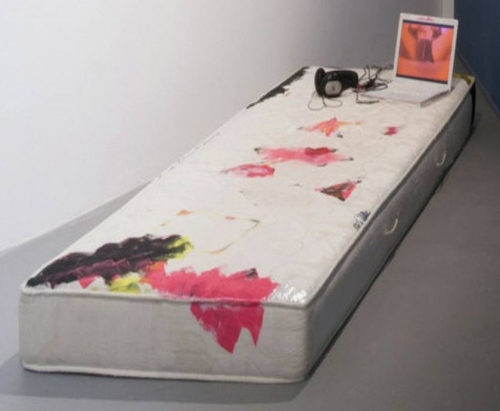 Photo: Carolin Seeliger / Ausstellungsansicht nGbK "Father Figures are hard to find"
D.I.L.F.:
DREAMS I'D LIKE TO FORGET
DRAMATIC INVESTIGATION OF LIQUID FATHERHOOD
DUBIOUS IMAGES OF LUSTY FLESH
Die Installation aus Matratze und Laptop erinnert zunächst an ein Setting für den Konsum von Pornografie. Doch statt zu einer schnellen Triebabfuhr lädt die Arbeit dazu ein, Möglichkeiten von Intimität und Zugehörigkeit jenseits von Reproduktion und heteronormativen Konzepten von Männlichkeit und Weiblichkeit zu erforschen.
IT IS A MATCH!
her nose his sternum his ear her moans his penis her pussy
the orgasmic oracle
"WE ARE NOT SAFE"
DAPHOINE RIDES GLUKOPIKRON
fucking sucking cracking their heads
bittersweet blood of unproductiveness
unlimited access to climax and cum
holding hands, scrotum and tit
There! Hold on to this! Take it! Have it!
they did not breath for minutes or years
still fed with echoes of mourns and flutters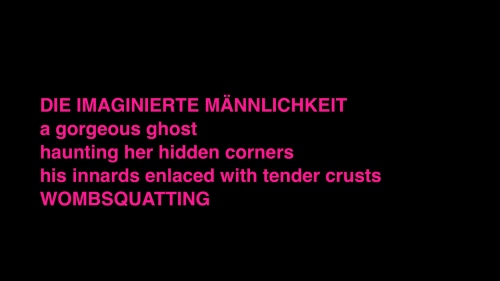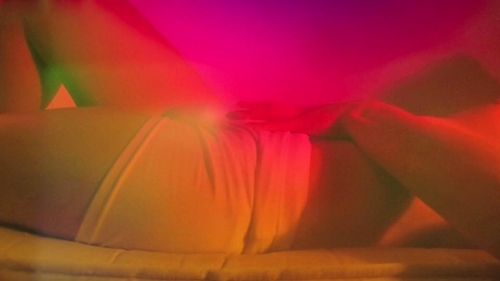 PERFORMANCE AS WITCHCRAFT
- putting a spell on reality by reclaiming otherness in actu.
Built with Berta.me
Antje Prust
contact:
antje.prust@yahoo.de