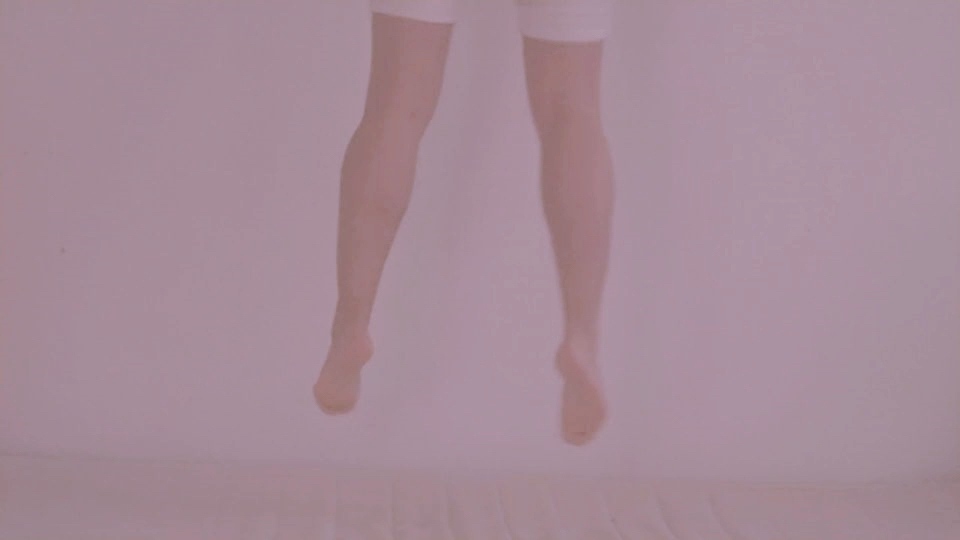 UND IHR WOLLTET TANZEN, ALSO: TANZT!
Ein Dancefloor in Progress
Das Try-Out, ist ein Versuch, ein Zwischenstand der Arbeit und markiert den Beginn eines immersiv-exzessiv-installativen Dancefloors, der in der nächsten Spielzeit im Februar 2022 seine Pforten öffnet.
Von und mit Alexander Darkow, Marlena Keil, Antje Prust
Konzept & Regie Antje Prust
Musik Zooey Agro
Ausstattung Meike Kurella
Dramaturgie Kirsten Möller
Regieassistenz Ruven Bircks
Inspizienz Jutta Maas
Licht Markus Fuchs
Ton Gertfried Lammersdorf
Live-Kamera Tobias Hoeft, Daniela Sülwold
Live-Schnitt Daniel Gugitsch
#September 2019
WORKSHOP@Münchner Kammerspiele
"Performance as Witchcraft"
More info coming soon!
#30.06.2019
Lecture/Performance/Workshop HybridRitual happening @ BritneyX Festival at
Schauspiel Köln.
More info here
# 28., 29., 30.06.2018 TALKING STRAIGHT LIFE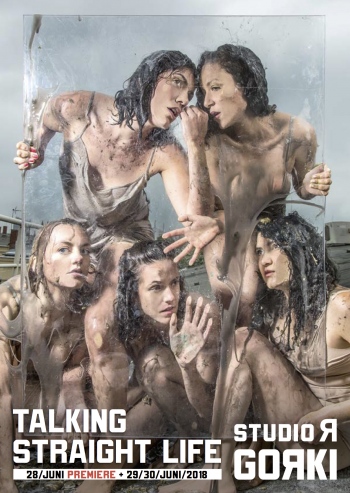 DURATIONAL PERFORMANCE VON UND MIT TALKING STRAIGHT
Mit ALICIA AGUSTÍN, HOUAÏDA, ANTJE PRUST, ADRIAN MARIE BLOUNT, LUCE DE LIRE, HAN LE HAN
Ausstattung SHAHRZAD RAHMANI Kostüme GERALDINE ARNOLD Video CAMILLE LACADEE Künstlerische Mitarbeit LOLA FONSÈQUE Mitarbeit Produktion NAOMI SCHERER und MICHAELA MAXI SCHULZ

TALKING STRAIGHT WORLD SCIENCE CENTER erforscht seit Anfang 2018 das Phantasma eines hyperflexiblen Weltengeflechts: eine Verknüpfung von Finanztheologie, radical sensuality und posthumanen Politiken. Der Gründungsmythos des TS Start Up kulminiert in einer Simulation des gesamten Kosmos, der durch Corporate Science für jedes Individuum erfahrbar gemacht wird. Jetzt ist Zeit für die Zerstörung der eigenen Kreation, um einem neuen Schöpfungsmythos Platz zu machen.

Das Performance-Kollektiv TALKING STRAIGHT ist mit dem TS Center Artists in Residence im Studio TALKING STRAIGHT Center wird gefördert aus Mitteln der Senatsverwaltung für Kultur und Europa
Supported by INVR.SPACE
Foto: © Esra Rotthoff
#6.2.2019
PERFORMANCE "A Circle of Cunts protects me from Ghosts" //ARTIST TALK @ BBA Gallery Berlin
curated by Achan Malonda, presented by Libertine Magazine.
Performance starts at 20:00h
#12.10.2018
PERFORMANCE "A Circle of Cunts protects me from Ghosts" @ FEMALE GAZE - Eine feministische Zusammenkunft URBÄNG FESTIVAL COLOGNE
Very happy to show my performance and watching the works of those fabulous artist: Sorour Darabi, Mary Ocher and Sabine Akiko Ahrendt.
Curated by Felizitas Stilleke and Movoir Tanzpakt Köln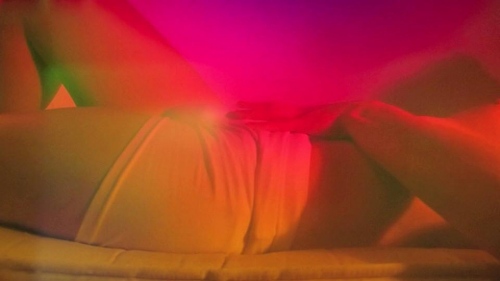 My installation D.I.L.F. is currently part of the Exhibition "The Female Gaze - On Body, Love and Sex" at Kunsthaus Erfurt. Isabelle Meiffert curated wonderful works by Selma Alaçam, Chicks on Speed, Sabrina Jung, Claudia Hart, Juliana Cerqueira Leite & Zoë Claire Miller, Eglė Otto, Laure Prouvost, and Anaïs Senli.
PERFORMANCE AS WITCHCRAFT
- putting a spell on reality by reclaiming otherness in actu.
Built with Berta.me
Antje Prust
contact:
antje.prust@yahoo.de